A powerful theme editor
Customize colors and logo
Export your Page Analysis and Crawl reports with Site Analyzer. Create customized and unique PDFs with your colors and your logo thanks to our online Theme Editor. You can export your reports to CSV, printable PDF and landscape PDF (for fullscreen presentation).
CSV (Excel)
PDF document (Portrait)
PDF presentation (Landscape)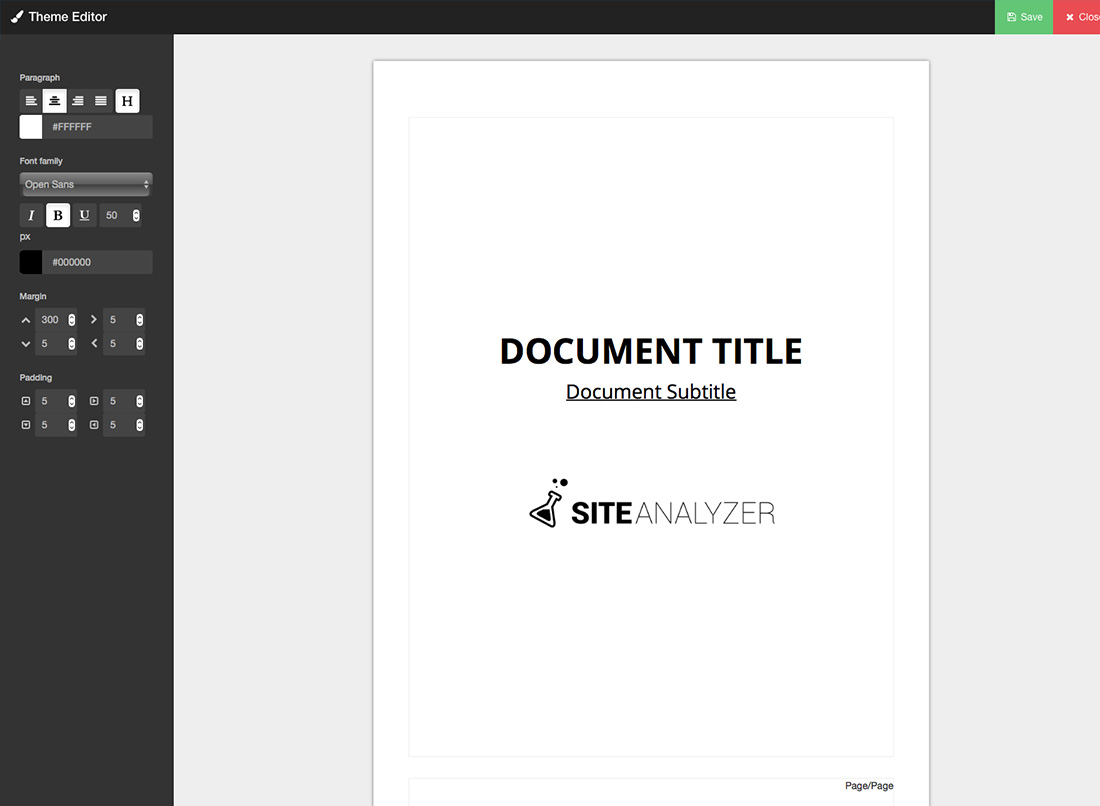 + 400,000 happy users trust Site Analyzer. We our Clients.