Uncover your competitors' strategy
In just one click discover the keywords that appear in the search results of your competitors. With this analysis report, get a real strategic advantage over your competition by focusing on actions that will help you get ahead of your competitors on one keyword. Keep an eye on the number of keywords that your competitor is positioned upon, the amount of traffic they receive depending on the search volume and each keyword position. Adapt your ressources and efforts cleverly to fight off the competition efficiently.
Keywords and positions
Estimated search traffic
Search volume
Cost per click
Positioned URLs
Competition strength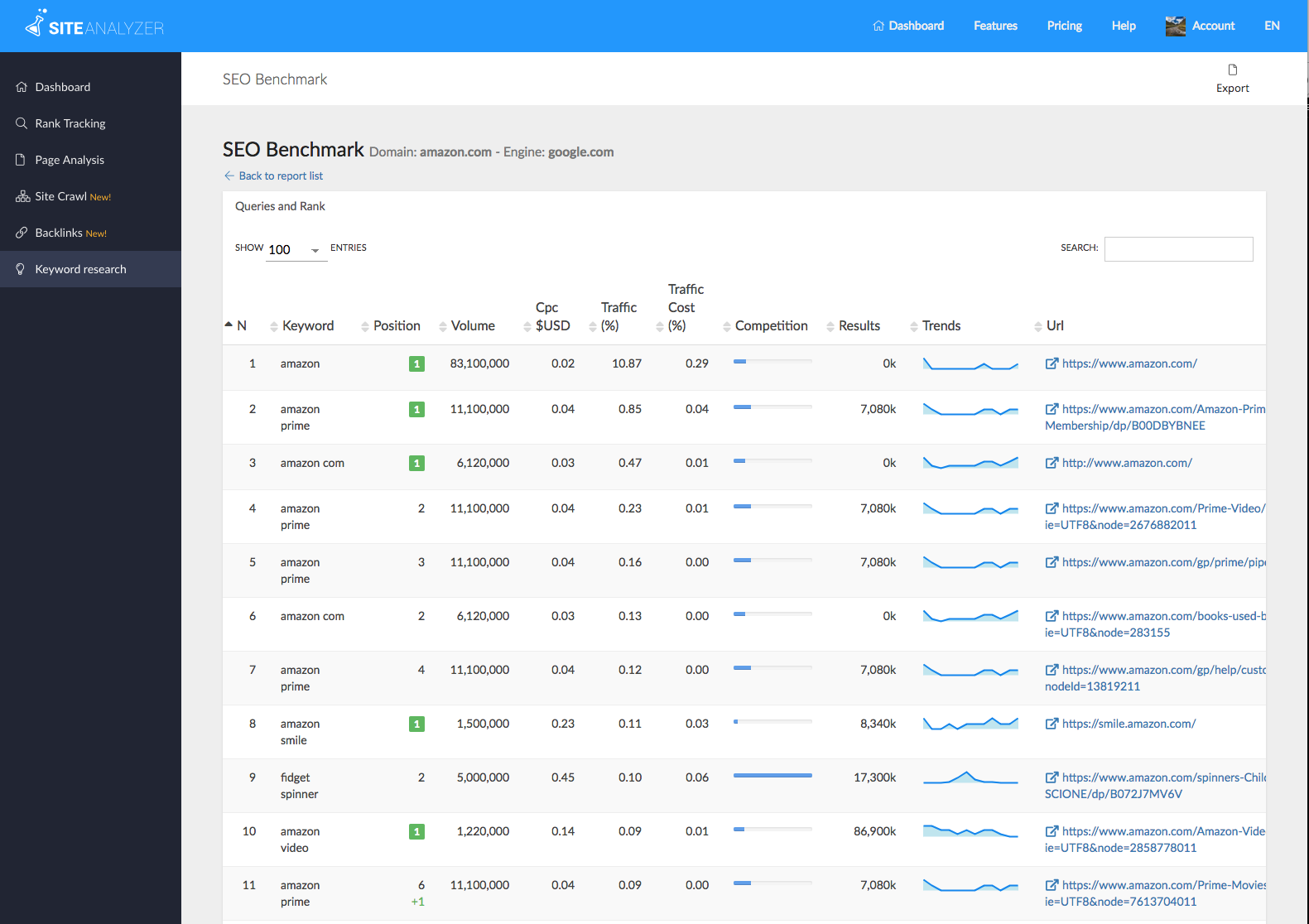 + 400,000 happy users trust Site Analyzer. We our Clients.