Your competitors' rankings
Discover keywords on which your competitors are ranked and generate organic traffic. Discover their ranking strategy and analyze keywords you should work on. Get detailed information for each keyword: Cost per click, search volume, competitive intensity etc.
Keywords and positions
Estimated search traffic
Search volume
Cost per click
Competitiveness strength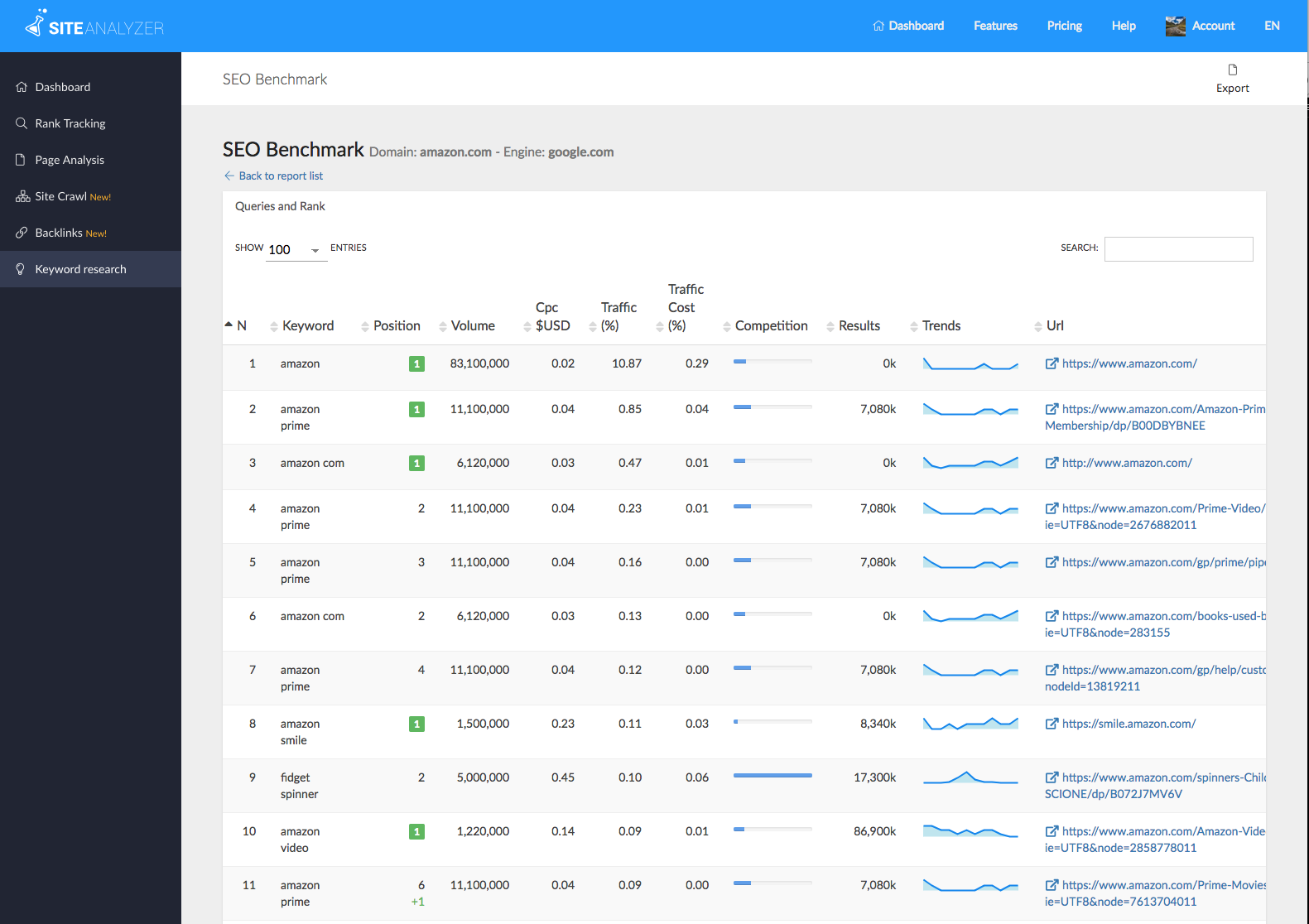 + 400,000 happy users trust Site Analyzer. We our Clients.