Find a SEO niche.
Get a multitude of suggestions and find the best keywords for your SEO niche. This keyword research tool helps you with just this as it's about diversifying your content by suggesting pertinents keywords for your audience. Optimize your content marketing skillfully by selecting new keywords depending on the volume of research, the cost-per-click (CPC) or the level of competition, and create that lasting place at the top of the search results.
Keyword or key phrases
Cost-per-click
Competition
Volume of research
Search trends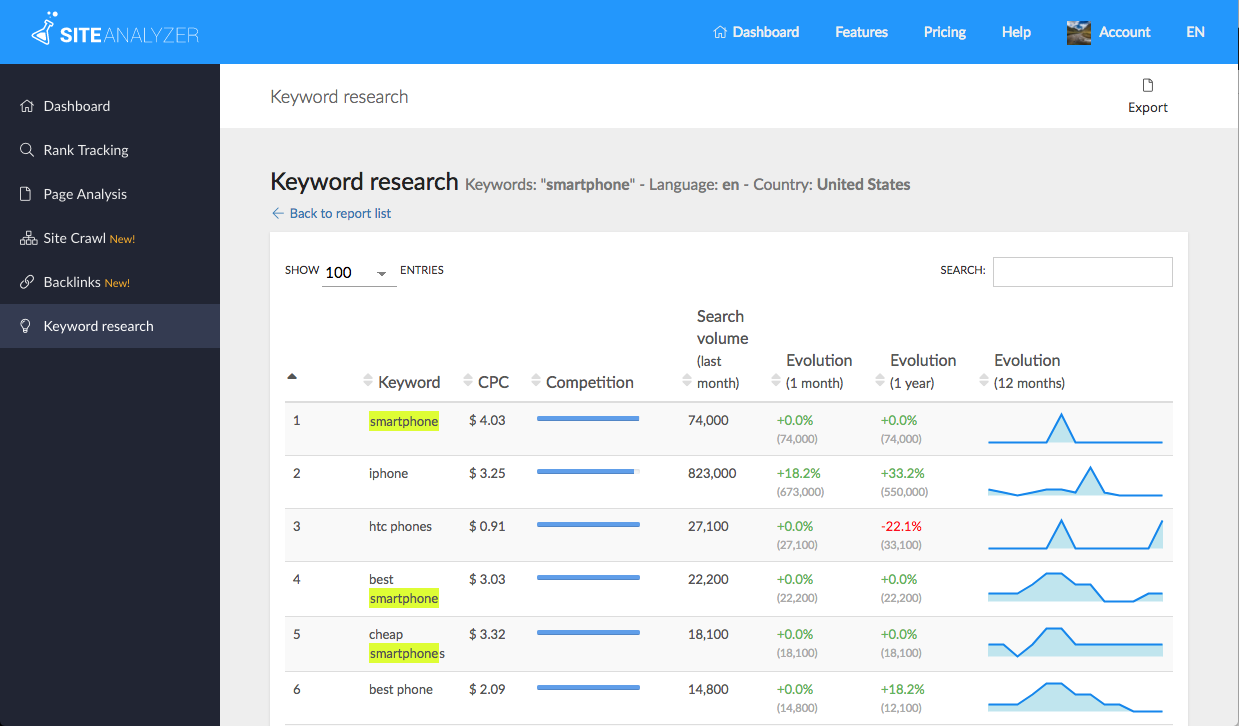 + 400,000 happy users trust Site Analyzer. We our Clients.