List your backlinks
Find the list of backlinks pointing to a domain, a subdomain or an URL. Discover your competitors' most important backlinks and improve your netlinking strategy.
Follow/Nofollow links
Analysis of the importance of the link
Link anchor
Destination URL
Ordered by trust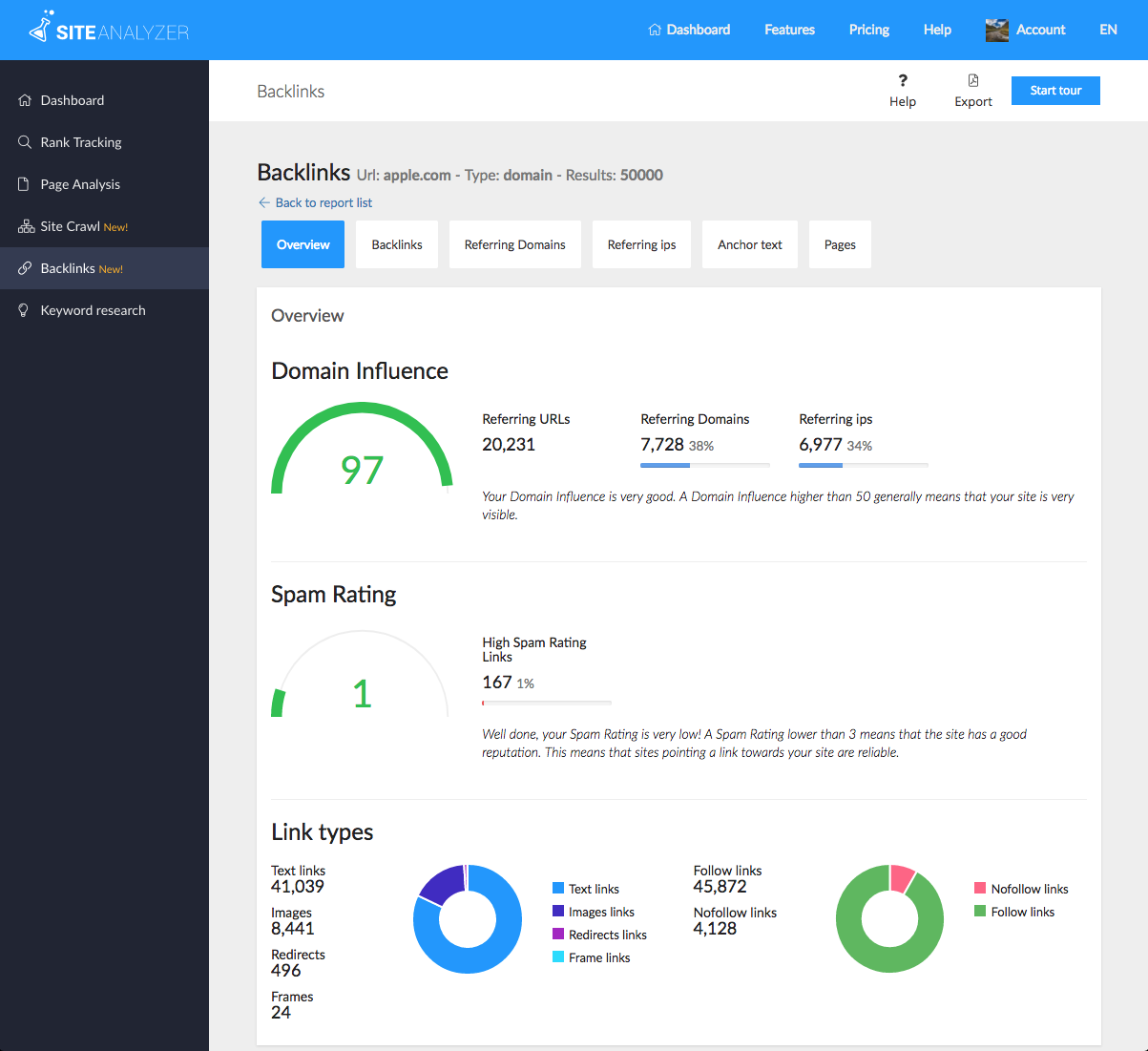 + 400,000 happy users trust Site Analyzer. We our Clients.