Compare your SEO popularity
Compare your keywords and your backlinks volume to one of your competitors and compare your position to this competitor. Detect the keywords on which your competitor is better ranked or keywords you should work on. Discover the backlinks volume of your competitors and determine the lines of work.
Duplicate keywords
Number of backlinks
SEO traffic source
Cost per click
competitiveness strength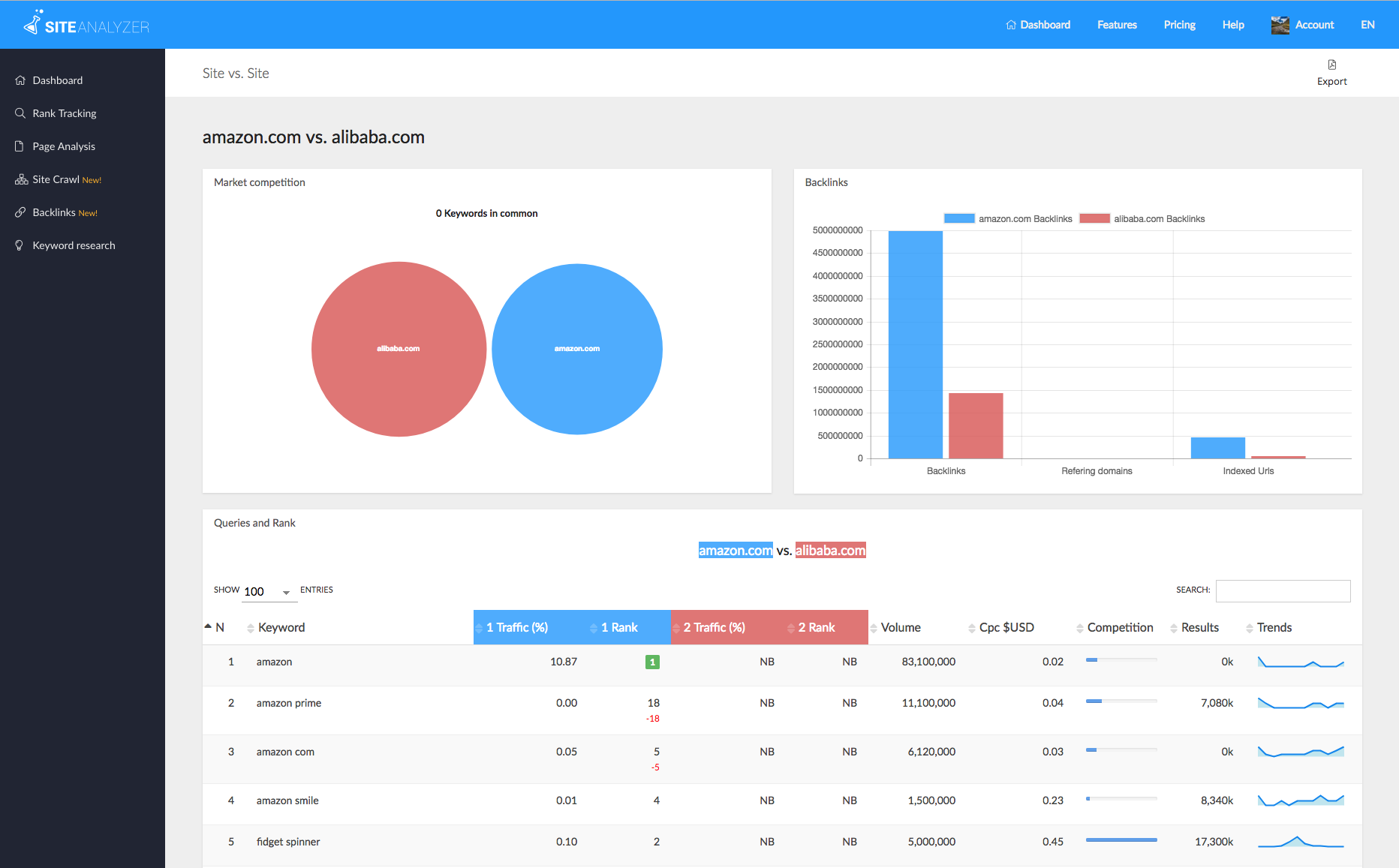 + 400,000 happy users trust Site Analyzer. We our Clients.