Compare your SEO popularity
Compare the SEO importance of two websites in just a blink of an eye. Discover the keywords that the sites have in common, which one is better positioned on its keywords and which one has a higher popularity rate from backlinks. With the Site vs. Site reports, assess whether your competitors are positioned on keywords with a large search volume that you don't yet have in your content. Discover sites that receive more backlinks and the most traffic for each keyword. Content and backlinks are 2 pillars of Google's algorithm ranking and continue to be for the moment. Easily evaluate the competition, neutralize their advantage and keep hold of your own with the Site vs. Site tool.
Keywords in common
Number of backlinks
Sources of SEO traffic
Cost per click
Competition strength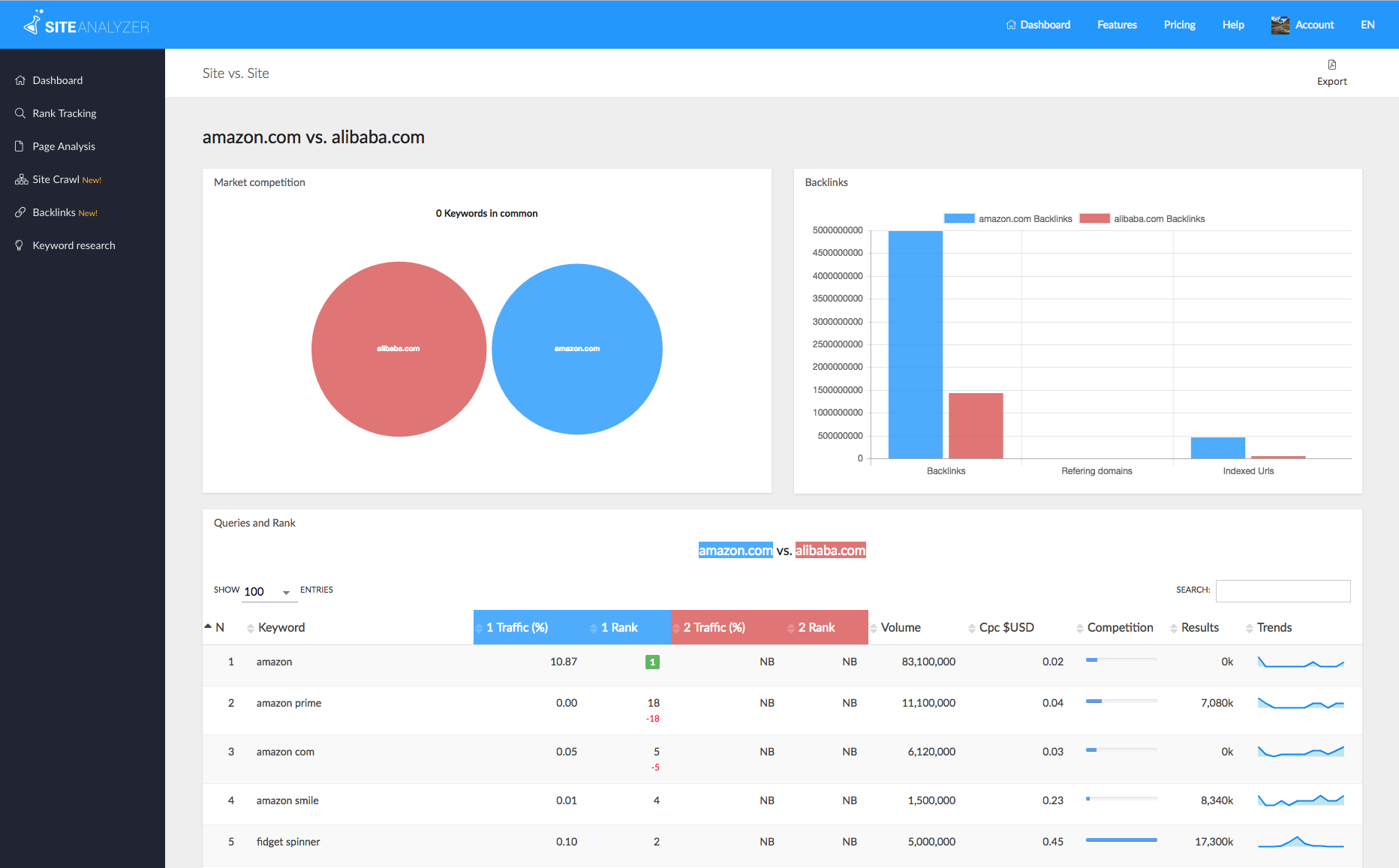 + 400,000 happy users trust Site Analyzer. We our Clients.