All SEO tools you need in only one application
Rank tracking, SEO Crawl, Backlinks, Keyword suggestion and many more SEO tools.
The most efficient Website Analyzer
Crawl, On-page analysis, Rank Tracking, Backlinks and more...
---
+400,000
happy users trust Site Analyzer. We our Clients.
« Thanks to Site Analyzer, our customers save time and money. This powerful tool offers a simple and clear SEO review : we no longer need to spend hours in complex explanations. »
Jean-Philippe Wozniak , COJT Ecommerce Consultant

« We regularly use Site Analyzer wether to improve our own SEO or that of our clients. It is a complete and modern tool which offers a real spare of time for web agencies. »
Nicolas Lambert, Axysweb
---
---
Full report in a few seconds...
In a few seconds, a complete report of your website is generated. This job would take several hours being done manually. Stop wasting your time in time-consuming operations by using our website analyzer tool.
... of any website...
You can analyze any website you want. Check your website's strengths and weaknesses and compare it to your competitors easily. You can analyze any type of website : HTML5, Wordpress, Prestashop, Joomla, Magento, etc.
... with your own colors!
Export the analysis report in white label PDFs. Use our style editor, customize your reports for your customers under your own corporate identity (logo, colors, fonts, etc.) and become SEO analysis reseller!
---
« Built by SEO experts for SEO experts. »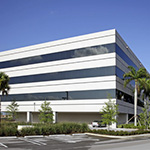 Our US-based office
Sales
7900 Oak Lane, Suite 400, Miami Lakes, Florida, 33016
Contact us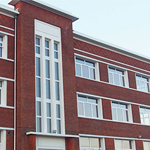 Our office in France
Sales, Support, Research and Development
Serre Numérique, 2 rue Péclet, Valenciennes 59300, France
Contact us