Website Analysis and SEO Audit
Website optimization is not only an SEO improvement, it's making the Web better.
Improving website quality and SEO checkup
Get a better ranking and improve users experience.
Page Analysis
With Page Analysis, you can analyse any page of your website in a few seconds. Our report is made of more than 50 criteria based on different categories. It gives you a complete diagnosis on errors to correct in order to improve your SEO !
20 free analysis / month or unlimited analysis with Site Analyzer Pro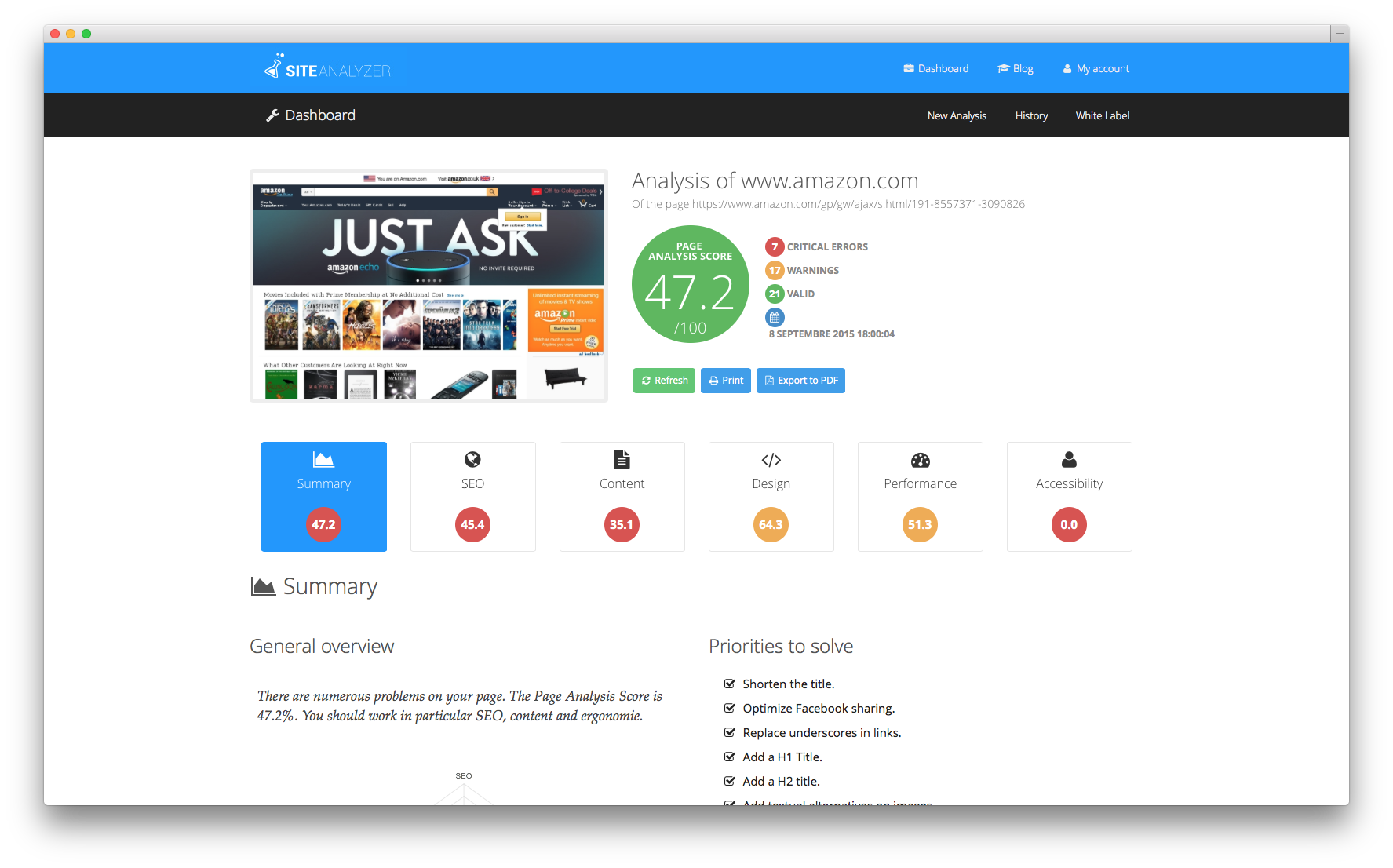 Website Audit
Analyze 100 pages of your website and compare your results to your competitors in a few seconds. Check your broken links, the duplicate content in your website and the indexation of your pages.
$9.9 instantly generated, no subscription!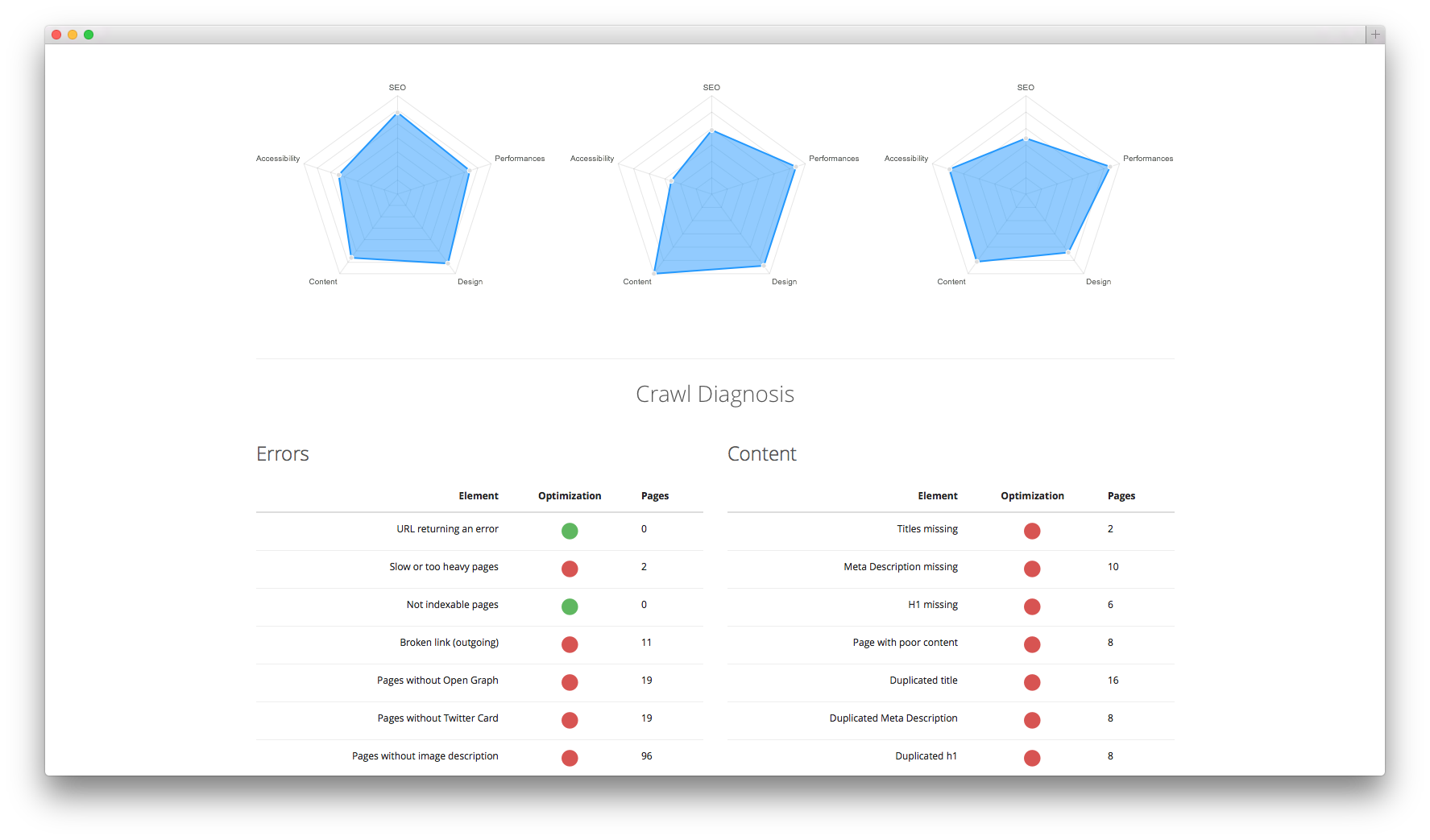 Site Analyzer Pro
Are you managing websites of your customers? Site Analyzer Pro is the solution created for Web professionals, offering you unlimited Page Analysis. Get custom PDF exports in white label with our PDF Theme Editor. Site Analyzer Pro includes 25 free Website Audits/month.
$98.00 $49.90 / month. Launching Price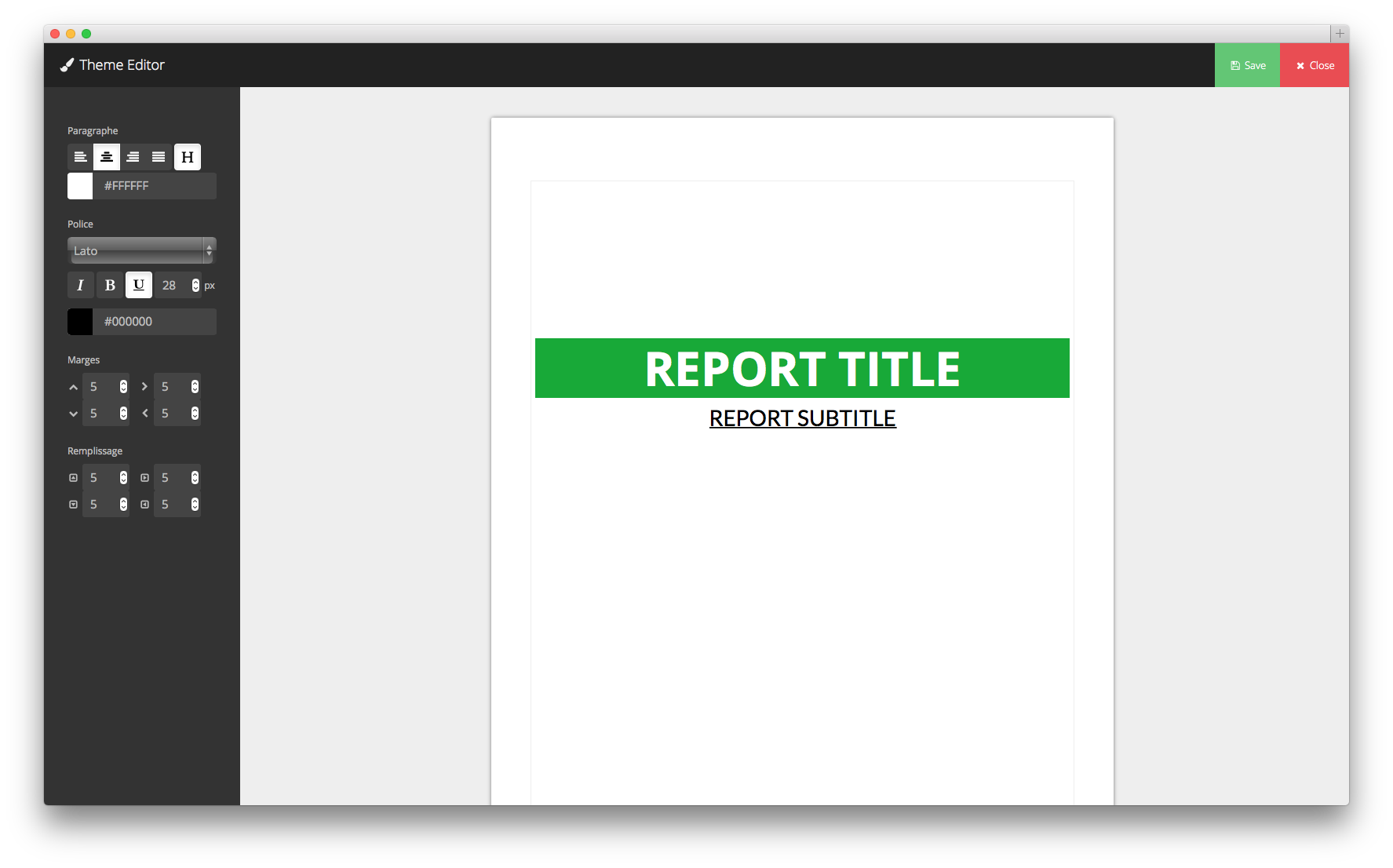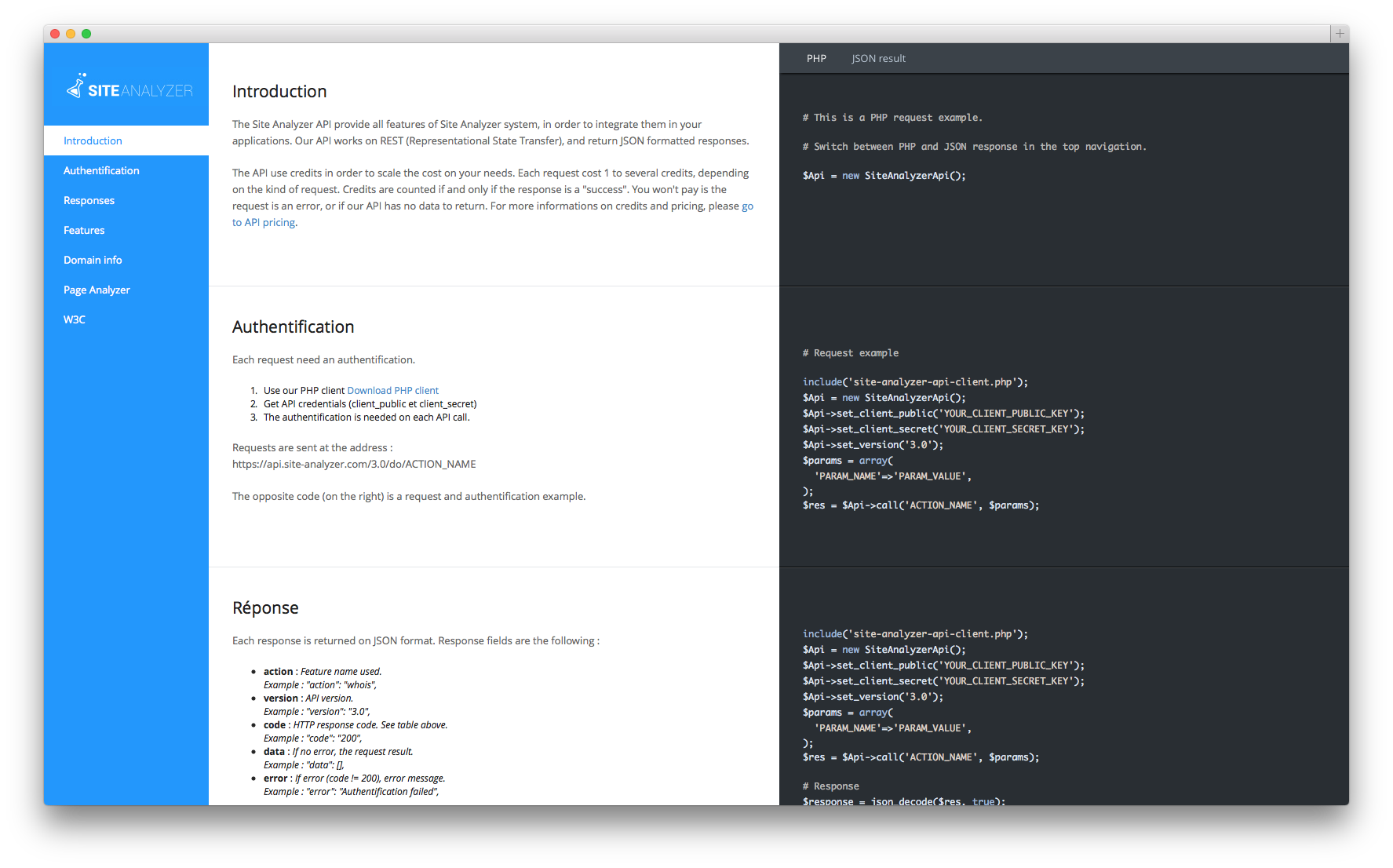 Instant analysis
There is no need to install an application or wait for hours : Site Analyzer is an instantaneous SEO tool. Get an analysis made of more than 50 criteria based on SEO, performance, UX-Design and textual content.
Task list
Identify quickly your website's strengths and weaknesses and follow the evolution of your Page Analysis Score. A tasks list is generated to recommend you on the most important interventions to make on your website.
White label
Export the analysis report in white label PDF. Use our style editor and personalize your reports for your customers under your own corporate identity (logo, colors, fonts, etc.).